Germanwings plane crash explanation stuns Europe
Comments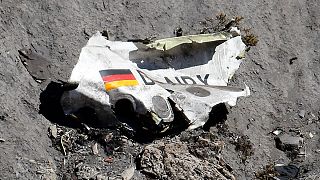 Grieving loved ones were taken close to the site in the southern French Alps where 150 people were killed in the tragic crash of a Germanwings Airbus on Tuesday. Italian RAI 3 focused on the families' emotions.
French officials revealed chilling evidence from the plane's flight recorder that the disaster appeared to have been caused deliberately. They said the copilot flew into the ground on purpose, locking the senior pilot out of the cockpit, France 3 reported.
The French poured resources into the crash zone, hundreds of gendarmes, firemen, medical staff and forensic experts — each one winched into steep ravines by helicopter. Nothing could land in the extreme terrain, France 2 television observed.
Among the many killed was a group of German exchange students and their teachers, returning from a week in Barcelona. Spanish TVE reported from their home town, Haltern.