Liberia reports first Ebola case in weeks
Comments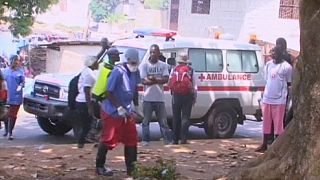 Liberia has reported its first Ebola case in weeks, a setback for a country which was hoping to declare itself free of the virus next month.
Authorities suspect a woman may have contracted Ebola through sexual intercourse with a survivor.
Health officials have warned that even after areas are deemed to be free of the virus, new cases are possible due to sexual transmission.
The Ebola outbreak, which began in eastern Guinea more than a year ago, is the worst on record and has killed more than 10,200 people – mostly in Guinea, Liberia and Sierra Leone.