Two dead in Swedish bar shooting
Comments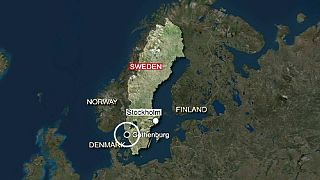 At least two people have been killed and another eight injured after gunmen stormed a bar in the Swedish city of Gothenburg.
An eyewitness said people were watching a football match on television when two men entered armed with Kalashnikov rifles and began firing
The shooting comes amid reports of three cars being burned in the area earlier the same day.
Swedish police suspect the incident to be gang-related.