Lufthansa pilots stage twelfth strike in a year
Comments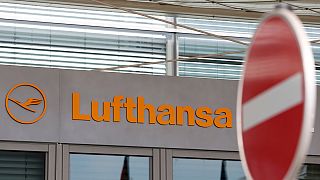 Hundreds of Lufthansa flights to and from Frankfurt and Munich have been cancelled, stranding tens of thousands of passengers, because of another pilots' strike – the twelfth in a year.
The two-day stoppage affected short and medium-haul flights and is due to be extended to long-haul on Thursday.
Of 1,400 flights to and from destinations in Germany and across Europe, 750 were cancelled on Wednesday, affecting 80,000 passengers.
The dispute is over early retirement benefits and cost-cutting plans.