Chile: firefighters continue to tackle blaze
Comments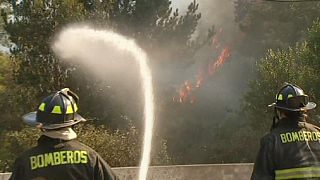 Officials in Chile say they've now contained a raging forest fire – but it's still not under control.
Some of the 7,000 residents who had evacuated their homes near the Pacific ports of Valparaiso and Vina del Mar have now started returning.
The blaze forced officials to declare a state of emergency.