Swedish prosecutors ask to quiz Assange in London
Comments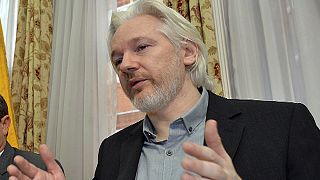 Julian Assange's lawyer says the Wikileaks founder has accepted a request from Swedish prosecutors to be questioned in London over allegations of sexual assault.
He has been stuck in the Ecuadorian embassy for almost three years, to avoid extradition.
Sweden wants to question Assange over allegations of sexual assault and rape, which he denies.
The Australian says he fears he would be sent from Sweden to the US, where he could be tried for one of the largest information leaks in American history.
Assange's lawyer is welcoming the move to bring Swedish prosecutors to London, but has warned that it could be a long process.
Prosecutors are also asking to conduct a DNA test.