Putin is not ill. He's at his country residence, says Russian TV
Comments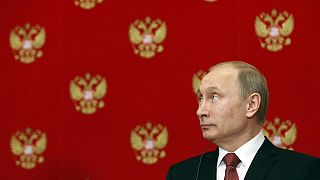 Russian state television has aired footage it says shows President Vladimir Putin at his country residence in Novo-Ogaryovo on Friday.
It shows the president with the head of Russia's Supreme Court.
Putin hasn't been seen in public in over one week, sparking rumours that he is ill.
"Well, there is absolutely no reason for any doubts about the state of his (Putin's) health, his health is really perfect and everything is OK with him, and he`s working in accordance with his traditionally overloaded working schedule," said Dmitry Peskov, spokesman for Vladimir Putin.
Perhaps the newly released presidential footage will put an end to widespread speculation swirling around social media that Putin is dead, sick, under arrest,undergoing chemotherapy or having plastic surgery.
The president is widely believed to have already gone 'under the knife' at some point during the last couple of years.
#russia #putin#Ukraine#Crimeapic.twitter.com/mbCyJRHSHL— Elegant Science (@ElegantScience) March 4, 2014