Indonesia drugs convicts 'to be executed at same time'
Comments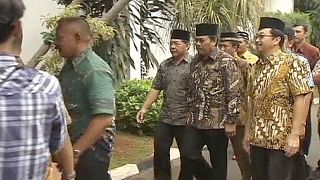 The Indonesian Attorney-General Muhammad Prasetyo says ten convicted drugs offenders will be executed at the same time, once the legal process is over.
"We will execute them all at the same time, as long as the preparation is ready, we will execute them all at the same time," he said after Friday prayer.
Appeals are to be heard later this month, amid an international outcry at the sentences.
The families of two Australians facing the death penalty have visited their relatives at the top security prison island where most of those convicted have been taken.
They include citizens of Australia, France, Brazil, the Philippines, Ghana, Nigeria and Indonesia, and are due to be executed by firing squad.