The craft of Kraft as Austrian leads World Cup ski jump table
Comments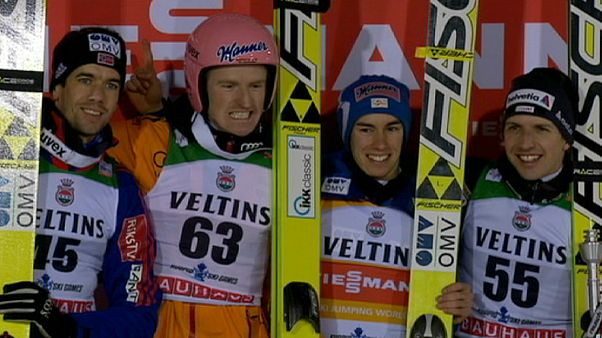 Germany's Severin Freund leapt to his sixth victory of the season in the World Cup ski jump in Kuopio, Finland.
In an event moved to a normal size hill and reduced to one round, Freund jumped 103.5 meters.
Anders Bardal of Norway was second with a 102.5 meter-jump.
Austria's Stefan Kraft shared third with Switzerland's Simon Ammann with 132.5 points.
World Cup leader Petr Prevc of Slovenia managed only 17th-place and dropped to third in the standings.
Kraft moved top followed by Freund and Prevc.