Colombia and FARC agree on landmine removal deal
Comments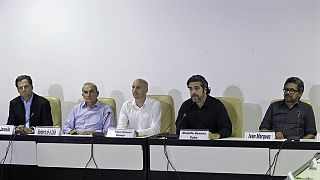 The Colombian government and FARC rebels have jointly agreed to remove landmines from the battlefield.
It comes as a sign of progress in the two-year-old peace talks being held in Havana.
At war for over 50 years, Colombia is one of the most mined countries in the world. The devices have killed or injured over 11,000 since 1990.