Bombs rock Egyptian city of Alexandria, killing at least one
Comments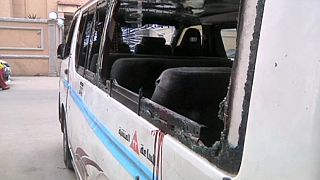 A series of bombings has hit Egypt's second city of Alexandria.
One person was killed and five others wounded in one of the blasts, outside a supermarket in the eastern Seyouf district.
Four others were injured in an explosion outside Harambe police station in the centre of the city.
Egypt has been facing an Islamist insurgency since the removal of President Mohamed Mursi in 2013, following mass protests against his rule.
Most militant attacks have happened in the remote, but strategic Sinai Peninsula, but attacks in cities, particularly near police stations, have also increased.