French police clear protest camp at Sivens dam site
Comments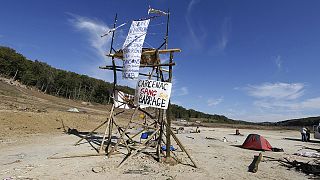 Police have moved in to clear environmental protesters from the site of the controversial Sivens dam in southwest France.
It came after regional leaders in Tarn agreed to cut the size of the proposed project in half.
The demonstrators have occupied the site for months, in a bid to stop work going ahead.