Ukraine's ex-foreign minister arrested in Spain
Comments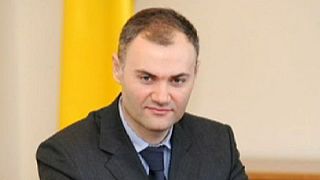 Police in Spain have arrested the former Ukrainian Finance Minister, Yuri Kolobov who has been missing since August last year.
He's wanted on embezzlement charges.
Kolobov who was a member of ousted president Yanukovych's government was detained in a Spanish coastal resort.
He'd been put on Interpol's wanted list at Kyiv's request.
Former pro-Russian president Viktor Yanukovych has been living in Russia since he was toppled in February 2014 by protesters seeking closer alignment with the European Union.