Divers discover wreckage of WW ll bomber off Swedish coast
Comments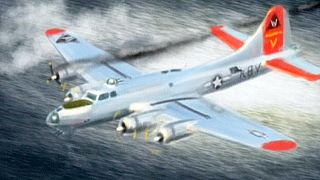 Divers have found parts of a plane wreck thought to be that of a US B-17 bomber which crashed into the sea off southern Sweden way back in 1944.
Witnesses at the time said only the co-pilot of a ten man crew survived. The Pentagon department dealing with missing soldiers has expressed interest in what the divers have recovered.
The B-17 was used by the US Army Air Force(USAAF) for precision bombing raids on German military and industrial targets during World War ll. They flew from southern England.
The four-engine aircraft was also known as the "flying fortress".