2013's Boston Marathon - A race the city remembers with fear
Comments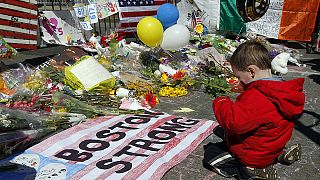 The 15 April Patriots' Day in Boston in 2013 looked like it would be like every other since 1897; a chance for the city to have a party in aid of charity. But the crowds watching the marathon race were stunned by two explosions within 12 seconds of each other.
The bombs left three dead and 264 wounded, with 15 requiring amputation. It was the biggest terrorist attack on American soil since 9/11.
Tamerlan Tsarnaev, 26 years old, and his kid brother Djokhar were quickly identified from security video carrying rucksacks that could have held explosives. Police say both were en route home, one from babysitting, the other from lectures at Massachusetts University.
As the city wound itself up into a psychosis of fear President Obama promised the federal government would find the killers. In an ecumenical ceremony he addressed the wounded:
"As you begin this long journey of recovery, your city is with you. Your Commonwealth is with you, your country is with you . We all will be with you as you learn to stand and walk and , yes, run again. Of that I have no doubt, you will run again!" Obama said.
On the same day the two brothers kill a policemen on the MIT campus, then flee in a stolen four-wheel drive. When stopped by police Tamerlan is killed. Djokhar escapes on foot.
Armoured cars, helicopters and nine thousand police are deployed to find the fugitive, while the people of Boston are ordered home off the streets. Schools and universities close. Public transport is suspended.
By 18h30 on the evening of the 19th, Tsarnaev has been found by a resident, hiding in his boat in his backyard. He calls the police who arrive in force, and shots are heard.
At 20h45 the capture is announced. A badly injured Tsamaev is whisked away by ambulance and Boston is able to breathe again after a nightmare four days.