Council of Europe 'set to rebuke France' for failing to ban smacking
Comments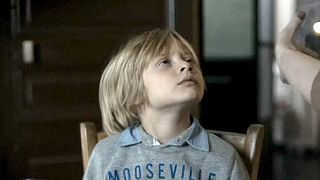 France is to be rebuked by Europe's leading human rights watchdog for failing to explicitly ban the smacking of children, according to reports in Le Monde newspaper.
According to the press reports, the Council of Europe will say that French laws are "not sufficiently clear, binding and precise" when it comes to corporal punishment.
France outlaws violence against children but does allow what it calls parents' 'right to discipline'. And many French people say that being smacked has not done them any harm.
"I haven't been traumatised," said one woman in Aubagne in the south of France.
Asked if she was angry with her parents, she replied:
"Not at all, no way. I think it is fine. They should give a few more smacks on the bottom. Things would be a bit better."
But not all French parents and carers feel the same, arguing that smacking is counterproductive.
"You talk to a child. You simply make them understand things," said one man in Aubagne, insisting that smacking "just encourages them to do the same – to copy what we pass on to them."
The Council of Europe's expected rebuke follows a complaint from a British children's charity.
It says French law violates part of the European Social Charter which states that children and teenagers must be protected against 'negligence, violence and exploitation'.