German lawmakers expected to approve Greek rescue extension
Comments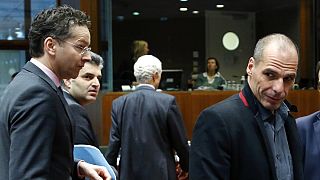 German Finance Minister Wolfgang Schaeuble said extending Greece's rescue plan by four months was not an easy decision for eurozone finance ministers to make.
German lawmakers still need to approve the extension and it is widely expected that they will.
Chancellor Angela Merkel said the deal is a "starting point" but it needs more work.
"Over the past few days it was possible to achieve a compromise — which is something, but far from everything — which distinguishes Europe. So I am saying that there is still much work to do," Merkel said.
Merkel has a big enough majority to easily win a vote on extending the international rescue.
Sovereign debt strategist Nicholas Spiro said Merkel's coalition "will hold its nose and approve Greece's bailout extension" because it was unwilling to force Athens out of the euro, even through Germany's patience is wearing thin.
Understandable doubt
Schaeuble told SWR2 radio on Wednesday that there is a lot of doubt about Greece's pledges.
"The question now is whether one can believe the Greek government's assurances or not. There's a lot of doubt in Germany, that has to be understood," Schaeuble said.
Despite his misgivings he is urging German lawmakers to approve the extension in a vote expected to take place on Friday.