Qatar 2022: FIFA recommends winter World Cup
Comments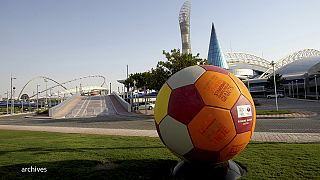 A FIFA task force has recommended that the 2022 World Cup in Qatar should be played between late November and late December, setting football's world governing body on a collision course with the major European leagues.
The task force, which held its final meeting in Doha on Tuesday, also said the tournament should be shorter than the current 32-day schedule, with a final potentially being played as late as December 23.
European clubs had called for the tournament to be staged in May and June to reduce the impact on their playing schedules, but that was ruled out due to the high summer temperatures in Qatar.
The recommendations will be taken to FIFA's executive committee meeting in Zurich on March 19 for a final decision on the dates.