Oscars: Foreign Film category dominated by dramas
Comments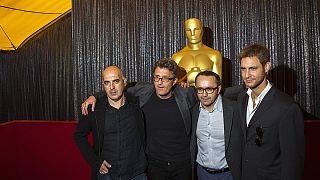 Five formidable films are competing for the Best Foreign Film Oscar at this year's Academy Awards.
Polish-British filmmaker Pawel Pawlikowski returned to Warsaw to embark on 'Ida', his first Polish-language film.
The drama, which won Best Foreign Film prize at Britain's BAFTAs, centres around a young woman's search to find out what happened to her relatives during World War II.
Russian director Andrey Zvyagintsev's 'Leviathan' has drawn much global praise, but caused controversy in his homeland.
"When you make a film, there is no fear except one – whether you will be able to make the film you want," Zvyaginstsev told reporters at a pre-Oscars event in Los Angeles on Thursday.
'Leviathan' has a simple premise, one man's fight against a corrupt government official.
But critics have described the sober drama as anti-Putin and anti-Russia for its negative portrayal of the country.
'Ida' and 'Leviathan' have been considered front-runners in entertainment circles, during the lead up to Sunday's Oscars.
But Abderrahmane Sissako's 'Timbuktu', awarded best picture at France's Cesar awards, is also hotly tipped.
The film dramatises the 2012 takeover of the Malian city of Timbuktu. Sissako says his aim was to humanise the harshness of life under radical Islam.
Argentine film 'Wild Tales', produced by Pedro Almodóvar, and Zaza Urushadze's 'Tangerines', shot in western Georgia, are also nominated in the category.