Former Guantanamo Bay prisoner conviction overturned by US court
Comments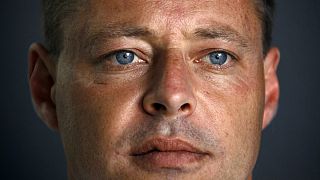 A US military appeal court has overturned the conviction of Australian David Hicks.
He was among the first people to be imprisoned in Guantanamo Bay in 2002 after being captured in Afghanistan.
In 2007 he pleaded guilty to charges related to terrorism, admitting that he had trained with al-Qaeda in Afghanistan and met Osama bin Laden.
He was sentenced to seven years in prison but after nine months the rest of the term was suspended and he returned to Australia.
The US court has now decided that at the time of his arrest his activities were not a crime.
Hicks wrote a book about his time in Guantanamo Bay, in which he claims he was regularly tortured:
"Someone should be responsible for my medical expenses. I'm in a lot of trouble at the moment physically. I'm in need of an operation on my left knee, my right elbow, my back, my teeth keep getting pulled because I couldn't brush them for five and a half years. So it's becoming an expensive exercise to fix myself from the years of torture."
But because of Hicks' admission that he had been training with al- Qaeda, the Australian prime minister Tony Abbott says he will not apologise.
"Whatever the legalities, and this was essentially a matter for an American court dealing with American law, he was up to no good on his own admission and look, I'm not in the business of apologising for the actions that Australian governments take to protect our country."