Belgian cycling great 'Le Crique' dies aged 58
Comments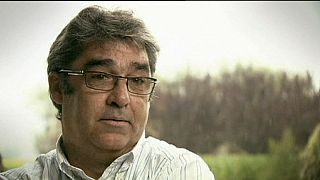 Belgian road cycle racer Claude Criquielion has died aged 58, days after suffering a severe stroke.
'Le Crique', as he was known to fans, won the 1984 world road race championships in Barcelona on a gruelling course.
He was also well placed to win a medal in the 1988 world championship in Belgium – before a crash with second-placed competitor, Steve Bauer of Canada.
Bauer was disqualified and the third rider, Maurizio Fondriest, went on to win. Criquielion sued Bauer for assault, in a case that lasted more than three years before the judge ruled in Bauer's favour.
Besides being a top one day rider, Criquielion also found success in the Grand Tours.
He achieved five top-ten finishes in the Tour de France between 1979 and 1990.
After retiring from sport, Criquielion entered politics, working as an assistant to the mayor in his hometown of Lessines.