Up to 300 migrants feared dead after Mediterranean shipwrecks
Comments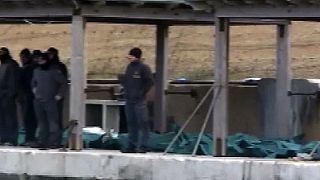 Up to 300 migrants are feared dead after attempting to cross the Mediterranean to Italy.
Survivors said they were on two boats travelling from Libya, according to the UN refugee agency.
A third boat is also believed to have sunk while a fourth was picked up by coastguards a few days ago. Each boat had around 100 passengers.
Nine survivors, believed to be from West Africa, have been rescued and taken to the Italian island of Lampedusa after spending four days at sea, UNHCR said.