Jury selection begins in 'American Sniper' trial
Comments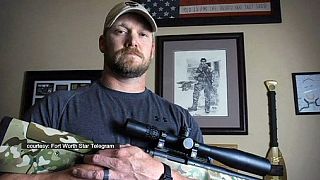 Jury selection has begun in the trial for a man charged with murdering former US Navy SEAL Chris Kyle, whose autobiography was adapted into the movie 'American Sniper'.
Around 800 jurors were called up to fill in questionnaires in Stephenville, and they are expected to be questioned by lawyers before opening arguments begin on Wednesday.
Eddie Ray Routh, 27, is charged with killing Kyle and his friend Chad Littlefield at a shooting range in Texas in 2013.
He is then said to have stolen Kyle's truck to drive to his sister's house who said he confessed to the crimes.
The pair had taken Routh to the range to help him deal with problems associated with post-traumatic stress disorder allegedly brought on by a tour of duty in Iraq and Haiti. His lawyers are expected to argue he was insane at the time of the incident.
His family said he was hospitalised at a mental institution shortly before the fatal shootings.
His attorneys believe that the release of the film, "American Sniper" starring Bradley Cooper and nominated for six Oscars has made it harder for Routh to receive a fair hearing. A request to postpone the trial was rejected.
Judge Jason Cashon told jurors they could still serve even if they had seen the movie or read the book.
The trial is expected to last two weeks. If convicted he faces life in prison without parole.