'American Sniper' murder trial due to open in Texas
Comments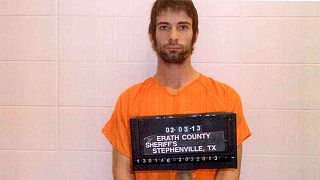 The trial of a man charged with the murder of Chris Kyle writer of the bestselling autobiography 'American Sniper', and his friend Chad Littlefield gets underway in Texas next week.
Kyle, a former Navy SEAL, is the most accurate sniper in US military history with 160 confirmed kills to his name after four tours during the Iraq war.
While in Iraq, Kyle had a fearsome reputation and was known to insurgents as "The Devil of Ramadi"and a bounty of $80,000 was put on his head.
Kyle was honourably discharged by the US Navy in 2009 with a host of military honours to his name.
On February 2, 2013, Kyle and his friend Chad Littlefield were shot dead at the Rough Creek shooting range in Erath County, Texas.
The man on trial for two counts of capital murder is US Marine Corps veteran Eddie Ray Routh.
Kyle and Littlefield had taken Routh to the range in order to aid his recovery from what his mother described as post-traumatic stress disorder.
Routh was hospitalised for his problems shortly before the shooting, according to his family.
Police allege that after the killings Routh left the range in Kyle's Ford truck and, after a short car chase, Routh smashed the Ford into a police four-wheel drive and was taken into custody at Erath County Jail.
Routh's attorney, Warren St John, said he will try to demonstrate that his client was mentally ill at the time of the murders.
Subsequently Kyle's book has been made into a film by Clint Eastwood, which has taken the box office by storm and Bradley Cooper, who plays Kyle, has been nominated for an Academy Award for best actor.
A key issue is whether Routh will receive a fair trial as a result of the movies popularity and the defence has called for the trial to be moved away from the area where Kyle is considered a folk hero.
Judge Jason Cashon said potential jurors could still serve even if they had seen the movie or read the book.
The trial is due to start on Wednesday 11 May at the Donald R. Jones Justice Center in Stephenville, Texas.