Competition hots up at Berlin Film Festival
Comments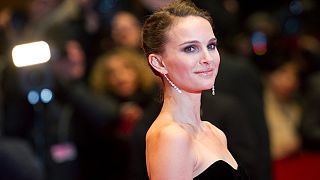 Reclusive film maker Terrance Malick predictably didnt show up for his own premier at the 65th edition of Berlin Film Festival but his star cast did which included Natalie Portman and Christian Bale.
'The Knight of Cups' which is vying for the festival's top award – a Golden Bear – is up against some tough competition. It remains to be seen if this story of disillusionment in Hollywood despite success can hold its own.
Another film-making stalwart is the 72-year-old director from Chile, Patricio Guzmán. 'The Pearl Button' is the only documentary film in competition but according to Guzmán it's a valuable genre:
"Cinema documentary, is poetry, poetry and information too. But mostly poetry. It's a way of imparting information, but it's not teaching the audience a lesson or preaching at them- they will under stand the subject without that."
'The Pearl Button' looks at how we destroy the world and civilizations. The title was partly inspired by a shirt button found by Guzmán thought to have come from one of Dictator Augusto Pinochet's victims.
Reporting from Berlin for euronews, Wolfgang Spindler said:
"Terence Malick and Patricio Guzmán, two veteran masters of image poetry – the two of them deal with profound questions of life and each of them is master of his subject. Malick the aesthetic storytelling style with images and Guzmán the prosaic documentary style. Both films are front runners for a Golden Bear."