Speculation on condition of Bobbi Brown daughter of late singer Whitney Houston
Comments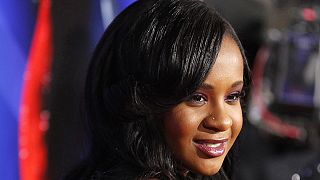 UPDATEfamily hold vigil to pray for recovery
Speculation has heightened over the condition of Bobbi Kristina Brown the only child of the late Whitney Houston.
The 21-year-old was admitted to hospital five days ago after being found face down in a bathtub at her Georgie home.
One source claimed she had been declared brain dead but that has been dismissed.
Her father, hip-hop singer Bobby Brown, when asked by one media outlet in the US how his daughter was replied, 'She's good'. The family slammed a statement that they had gathered at the hospital to say goodbye to Bobbie as a "flat out lie."
Her mother, Whitney Houston was found dead in a bath in a hotel in Los Angeles two years ago this month. She had a history of drug abuse.
A police official said no drugs or prescription medications were found in the home of her daughter Bobbi.