France delegation visits former Nazi camp in Auschwitz
Comments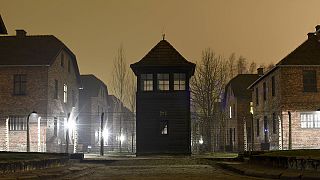 A French delegation led by Mayor of Paris Anne Hidalgo and prominent French businessman Baron Eric de Rothschild visited Auschwitz on Sunday ahead of the 70th anniversary of the former Nazi camp's liberation.
The delegates were accompanied by a guide and visited the camp's Block 4, which housed extermination chambers.
Following the visit, Rothschild compared the actions of the Nazis to those of modern day jidhadists.
"Pure terror, terrorising everybody, getting youths who are fanatics etc, ready to kill etc, to lose all sense of proportion and all sense of morality. That sort of thing, the Nazis managed to do it, the jihadists, the fanatic Muslims are managing to do it," he said.
The 70th anniversary commemorations of the liberation of the Nazi death camp will be held on Tuesday in Poland.