EPO investigation: Rita Jeptoo forced to be patient
Comments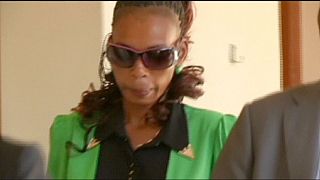 The wait continues for Rita Jeptoo.
Investigators have yet to make a decision on the length of a competition ban after the 2013 and 2014 Boston and Chicago marathon winner tested positive for a banned substance.
The jury could also decide she must forfeit some of her marathon wins.
The 33-year-old Kenyan produced positive samples for the performance-enhancing drug EPO in September 2014. But, her estranged husband asserts she began using illegal substances as early as 2011.
On Thursday (January 15) Jeptoo testified for two hours at Athletics Kenya in Nairobi. The body is also expected to consult the International Associaton of Athletics Federation to determine whether she should be subject to a two-year minimum ban, or a new mandated four-year ban, in effect since January 1, 2015.
Athletics Kenya Medical Commission member and Chief Executive Isaac Mwangi announced a further hearing would be held two weeks on, towards the end of January.