Interpol puts ousted Yanukovich on international wanted list
Comments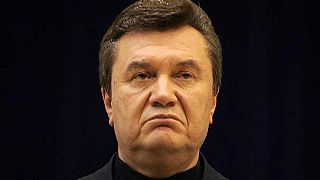 Interpol has put ousted former Ukrainian President Viktor Yanukovich on its international wanted list, for charges of embezzlement and financial wrong-doing brought against him in Ukraine.
The so-called 'Red Notice' allows any national police force to arrest him and hand him over to Ukrainian authorities.
Yanukovich has been residing in Russia since being forced out of office by massive street protests last February. He, as well as other members of his family and close friends, have been accused of accumulating significant personal wealth by creaming off public money.
Russia, however, says it is likely to decline any request for Yanukovich's extradition according to Russian news agency Interfax.
Yanukovich denies all allegations of corruption made against him.