Glam rock star Gary Glitter goes on trial on child sex charges
Comments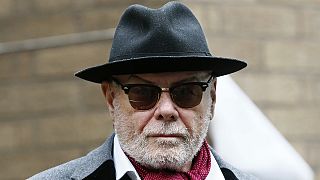 Former British glam rock singer Gary Glitter went on trial on Monday for a string of historic sex offences dating back to the 1970s, allegedly committed against young girls.
Glitter, 70, whose real name is Paul Gadd, has previously been jailed in Vietnam for child sex abuse.
He denies all the charges against him and the hearing at Southwark Crown Court was adjourned until Tuesday.