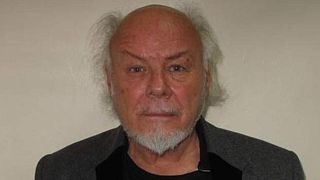 British glam rock musician Gary Glitter has been freed from prison after serving half of his 16-year sentence for sexually abusing three schoolgirls, according to the Press Association.
Glitter, whose real name is Paul Gadd, has been convicted on multiple occasions.
He was accused of having sex with a 14-year-old girl in the late 1970s. In 1999, he was a sentenced for downloading child pornography and was convicted once again in 2006 for child sex abuse. He was expelled from Cambodia in 2002 amid reports of sex crime allegations, and was convicted of sexually abusing two girls, aged 10 and 11, in Vietnam in March 2006. He spent two-and-a-half years in jail.
His third conviction in 2015 conviction was for similar offences. He served three years in HM Prison Albany before being transferred to HM Prison The Verne in Portland, Dorset.
During sentencing, Judge Alistair McCreath said he could find "no real evidence that" Gadd had atoned for his crimes.
"You did all of them real and lasting damage and you did so for no other reason than to obtain sexual gratification for yourself of a wholly improper kind," he said.
The 79-year-old's controversial release after eight years will now see him subject to licence conditions.
Since Glitter's convictions for child sex offences, the use of his songs – specifically 'Rock 'n' Roll Pts 1 & 2' has been controversial.
In North America, 'Part 2' became popularly associated with sports, with the song used during games in the NHL, NBA and NFL.
The song 'Rock 'n' Roll Part 2' has also been used in film and TV, most recently in 2019's Joker. This generated public controversy, as many feared that Glitter, as co-writer of the song, would receive royalties for its use. However, according to the Los Angeles Times, Glitter does not receive payment when the song is used as he sold the rights.