France boosts its domestic security by deploying 10,000 troops on the streets
Comments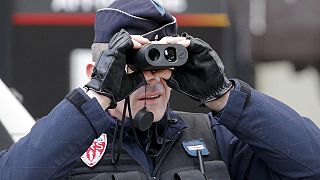 Smarting at criticism from some quarters that their security services dropped the ball over the Charlie Hebdo attacks, and failed to prevent them despite knowing about the authors beforehand, the French are stepping up security.
Some 10,000 troops are being deployed to train stations, shopping centres, and areas of high pedestrian density.
"The President of the Republic has asked the Army to participate in the security at the high-risk places around the country because of the magnitude of the threats that our country faces. This is a real interior operation. There are exterior operations that are ongoing but this one is an interior one that is going to mobilize 10.000 men, which means almost as many as are right now participating in operations abroad," said Defence Minister Jean-Yves le Drian.
One of the reasons given for the Charlie attackers escaping police monitoring is that with fighters returning from Syria or Iraq there are simply too many potentially dangerous French Muslims for the police and security services to keep track of.
It is unclear if the troop deployment will free up enough police and intelligence manpower to make a significant difference.