Lebanon: Several die in Tripoli double suicide attack
Comments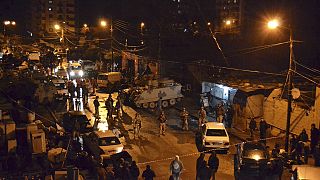 A double suicide bombing in the Lebanese city of Tripoli is said to have killed up to nine people, not including the bombers, and left scores wounded.
The al Qaeda-linked Nusra Front said the attack on the mainly Alawite district was in revenge for Sunnis in Syria and Lebanon.
Lebanese officials have repeatedly warned of plans to destabilise the country.