Boston put forward as 2024 Olympic host candidate
Comments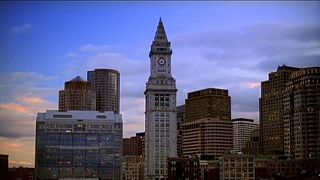 The United States Olympic committee on Friday announced it has chosen Boston as its candidate city to host the 2024 Olympic and Paralympic Games.
Boston was chosen ahead of two-time hosts Los Angeles, San Francisco and Washington DC.
The capital of Massachusetts will aim to become the first US City to host the summer Games since Atlanta in 1996.
Germany has also entered into the bidding process although it has not confirmed whether it will be with Berlin or Hamburg.
The Italian capital Rome has also confirmed it will campaign to stage sport's biggest event.
Other potential hosts have until the September 15th deadline to officially enter a bid.
The International Olympic Committee will announce the winner in 2017.