Cabu, Tignous and Wolinski - beloved French cartoonists die in Paris shooting
Comments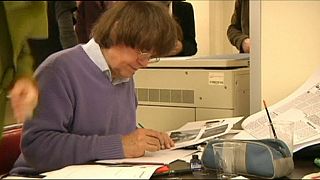 France is struggling to come to terms with the attack at one of the county's most controversial and irreverent magazines.
Known for ridiculing politicians and religions of every hue Charlie Hebdo played a major part in French culture.
Of the 12 people shot dead, several were some of the France's most beloved cartoonists including Cabu whose first drawings were published in 1954.
Along with Wolinski and others the magazine took no prisoners poking fun at anything they considered hypercritical.
The magazine's editor Stephane Charbonnier, simply known as Charb, had previously received death threats and was living under police protection.
Back in 2011 the magazine had been firebombed after carrying a caricature of the Prophet Muhammad.
Two policemen and cartoonist Tignous as well as Hebdo contributer and French economist Bernard Maris were also among those who died in Wednesday's attack .