Spain celebrates arrival of three kings
Comments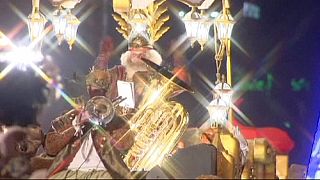 Thousands of children have lined the streets in Madrid for the traditional arrival of three kings.
The annual parade marks the arrival of the three wise men in the gospel of Saint Matthew bringing gifts to baby Jesus.
Despite the rising influence of Santa Claus, Spain retains its tradition of exchanging gifts on January 6.
Kids set out drinks for the kings and leave snacks for their hungry camels in anticipation of their presents.