Navy finds what may be AirAsia plane's tail containing black boxes
Comments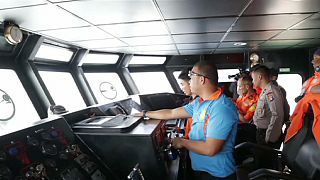 An Indonesian naval patrol vessel has found what the captain said could be the tail of a missing AirAsia jet, the section where the crucial black box voice and flight data recorders are located.
Ships and aircraft seeking debris and bodies from the Airbus A320 widened their search area to allow for currents eight days after Flight QZ8501 plunged into the water en route from Indonesia's second-biggest city Surabaya to Singapore with 162 people on board.
"We found what has a high probability of being the tail of the plane," Yayan Sofyan , captain of the patrol vessel, told reporters. However, the Indonesian search and rescue agency is yet to confirm the discovery.
Some 20 planes and helicopters along with 27 ships are involved in the intensive international operation. Strong winds and high waves have kept progress agonisingly slow.