More clashes in Bahrain over detained opposition leader
Comments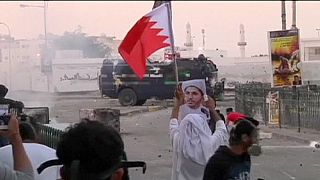 The have been more anti-government protests in Bahrain in support of the detained opposition leader Sheikh Ali Salman.
Clashes erupted between police and demonstrators.
Salman who is head of the al Wefaq Islamic Society was arrested last Sunday after leading a protest rally against November elections which his party boycotted.
His detention has been described by his supporters as a political move.
Bahrain's Public Prosecution says Salman is being interrogated on charges that include spreading ideas to defy the regime and the authorities.