Pope Francis names 20 new Catholic Church cardinals
Comments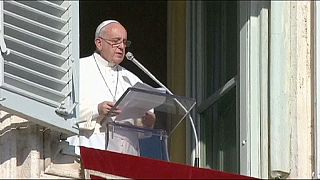 Pope Francis has named 20 new cardinals to the top of the Roman Catholic Church hierarchy.
They include 15 who are under 80 years old and would therefore be eligible to choose his successor.
The move is also seen as one that widens the church's power base, with new cardinals being appointed from continents such as Africa, Asia and South America.