There is a saying in England that goes you should never work with children or animals. To this mix, one could add the fortune tellers and newspapers that churn out predictions at the beginning of every year.
The year 2014 saw the annexation of Crimea by Vladimir Putin's Russia, four major airplane tragedies, Scotland voting against independence and the lowest oil price in five years.
As usual, newspapers stuck their necks on the line with a series of predictions at the start of the year. Euronews has decided to cast a retrospective eye over a few of them and take cursory a look ahead.
At the turn of last year England's Daily Mail said the world would be plunged into crisis with "a great event" that would "determine the course of the century".
The paper based its prediction on the fact that the Reformation of the church and the rise of Protestantism (1517), the Congress of Vienna (1815) and the First World War (1914) took place in similar parts of their centuries. It quoted Professor Nicholas Boyle of Cambridge University, who carried out the research, and pinpointed the global financial crisis as the trigger for the next 'Great Event'.
We are still awaiting that great crisis.
In January 2014, Jemima Packington, or Mystic Veg as the Daily Mirror branded her, predicted there would be World Cup disappointment for England.
In truth, about 20 million Brits made the same forecast before a ball was kicked at the Brazil tournament.
She went on to say there would be a royal wedding and a death over the coming year.
Jemima, of Bath, said: "My great-aunt read tea leaves and I have inherited her gift. It might sound silly but I was about 80% accurate in 2013."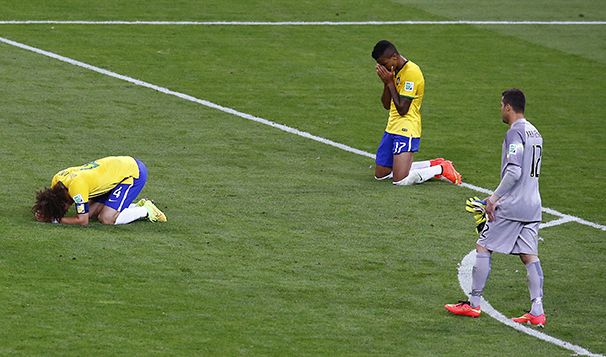 Brazil were thrashed by Germany and failed to live to expectations during the World Cup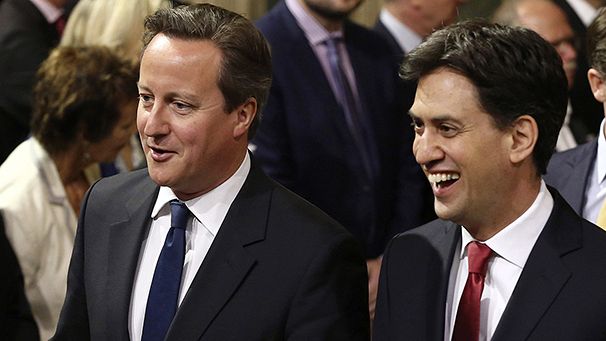 David Cameron and David Miliband will be part of a national government, says the FT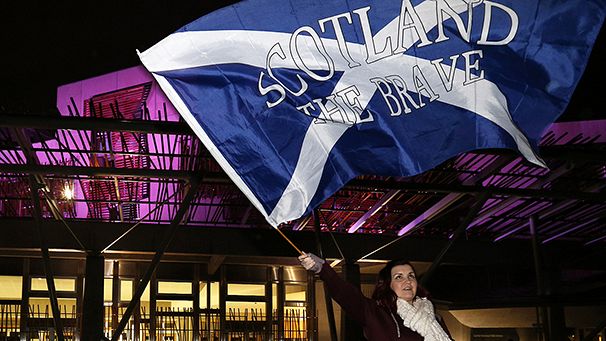 Scotland decided to stay a part of the United Kingdom
The Financial Times got some things right and some wrong. It said Narendra Modi would be elected prime minister of India and Scotland would say no to independence. But it also believed that Virgin would have its first successful space flights and the oil price would remain around $100 a barrel.
Undeterred the FT has made some predictions for 2015.
The FT says the 2015 UK general election will result in a National government of David Cameron's Conservatives and David Miliband's Labour Party.
The paper is optimistic that the Ebola virus will be eradicated by 2016.
It believes the US Federal Reserve will raise interest rates before the UK's Bank of England, the global oil price will fall below $50 a barrel, Chinese GDP will disappoint and the European Central Bank will launch a round of quantitative easing to stave off the prospect of deflation.
Only time will tell whether these predictions are true. Watch this space.