Saudi King undergoing medical tests in Riyadh hospital
Comments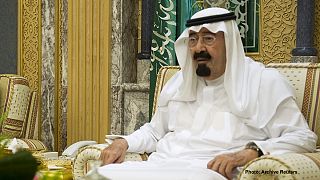 Saudi Arabia's elderly King Abdullah bin Abdulaziz was admitted to a hospital in the capital Riyadh on Wednesday for medical tests, state media reported, citing a royal court statement.
King Abdullah was born in the court of his father, King Abdulaziz Ibn Saud, in the early 1920s.
The softly-spoken monarch, who took power in 2005 after the death of King Fahd, has undergone surgery in the past few years related to a herniated disc.
"The Custodian of the Two Holy Mosques, King Abdullah bin Abdulaziz, may God keep him, entered today Wednesday … the King Abdulaziz Medical City of the National Guard in Riyadh to undergo some medical tests," the statement said, according to state news agency SPA.
State media last week reported that King Abdullah had left Riyadh for his desert farm at Rawdat Khuraim northeast of the capital.