Rescued ferry passengers arrive safely in Italian port
Comments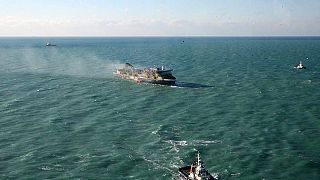 Rescued passengers from a burning car ferry have arrived safe and sound at the Italian port of Brindisi.
Tired and emotional, some 212 survivors met up with family and friends.
More than 400 people were airlifted from the ferry on Sunday in a 36-hour operation.
At least 11 people are thought to have died in the disaster.
It is unclear how many people, including illegal migrants, may have been on board due to an ill-kept ship's manifest.