Digital privacy in spotlight at Hamburg hacker event
Comments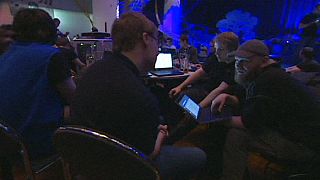 Protecting privacy in the digital world is the main focus of this year's Chaos Communication Congress, which has kicked off in Hamburg.
The annual event brings together international hacking groups and other computer enthusiasts.
Those attending will also be talking about mobile network security.
The four-day Congress is organised by the Chaos Computer Club, Europe's largest association of hackers.
The Club has long been warning of surveillance and threats to privacy and has provided information about data security.