Spain's Princess Cristina to be tried on tax fraud charges
Comments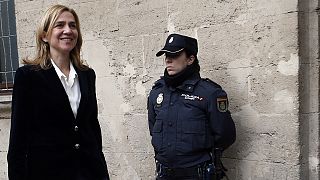 Cristina de Borbon, sister of Spain's King Felipe VI, has been ordered to stand trial on charges of tax fraud, the High Court of the Balearic Islands said on Monday, prolonging the embarrassment of the royal family which has sought to distance itself from a corruption probe.
The charges were brought as part of an investigation into the business dealings of Cristina's husband, former Olympic handball player Inaki Urdangarin, accused of embezzling millions in public funds through his non-profit Noos Foundation.
It will be the first time a member of the Spanish royal family sits in the dock. Princess Cristina and her husband have both denied wrongdoing.