Dutch far-right politician Geert Wilders to face trial for inciting hatred against Moroccans
Comments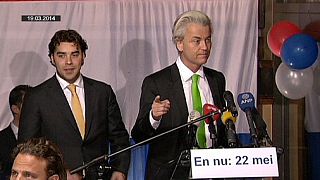 The Dutch far-right politician Geert Wilders is due to be prosecuted over allegations he incited racial hatred against Moroccans during an election campaign in March.
During a speech broadcast nationally, Wilders asked supporters in the Hague if they wanted more or fewer Moroccans in their city. They chanted 'fewer' and Wilders responded: "We'll take care of that."
The incident drew more than 6000 complaints to police.