US climate talks stall over China and US disagreements
Comments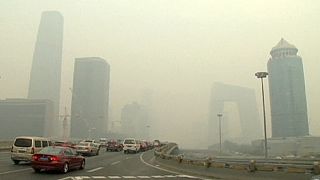 UN talks on climate change looked likely to collapse on Saturday after China and the US clashed over a draft agreement.
The summit has already spilled over into an extra day because of deadlock.
China said the agreement, which is supposed to be signed in Paris next year, put too much burden on poor countries rather than rich nations to limit greenhouse gas emission.
Many developing nations also said there was little in the document to ensure they would receive compensation for damage from floods and rising sea levels caused by global warming.
The US said there was no time for new negotiations.