Geminid meteor shower above Germany delights stargazers
Comments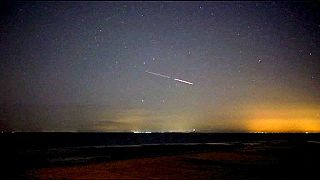 The Geminids meteor shower reached its annual peak in the skies above northern Germany over the weekend.
The stream of shooting stars, meteors burning up as they enter the earths atmosphere, is thought to be intensifying every year.
Astronomer Andreas Vogel of Bremen's Olbers Planetarium watched the phenomenon from Dangast on Germany`s North Sea coast.
He explained that the meteor shower is called the "Geminids" because they appear as though they are shooting out of the constellation of Gemini.