The closure of Bagram prison marks an end of an era in Afghanistan
Comments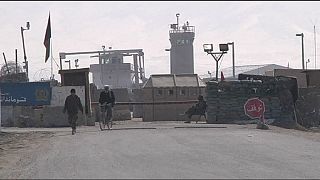 The United States has announced the closure of Bagram prison in Afghanistan.
The detention facility, on the outskirts of Kabul, has long been considered by some as Afghanistan's Guantanamo Bay.
A US defence department spokesman said the US now has no detainees in custody anywhere in the country.
The move comes the day after the reputation of America's CIA took a battering following a scathing Senate report on its interrogation techniques.
Afghanistan's President Ashraf Ghani has vowed to investigate the abuse of Afghans.
The report disclosed that a secret CIA centre known as Detention Site Cobalt, believed to be just outside Kabul was one of the first places where interrogators used techniques that included beatings,and exposure to cold.
The abuse of captured Afghans has been an emotive issue for the country throughout the 13 years of fighting.