Italian women win coal mine protest after two weeks underground
Comments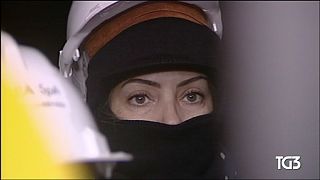 Eleven days and eleven nights underground, thirty-seven women have occupied a coal mine in the south of Sardinia.
Their patience has paid off and they will be paid seven months of back wages from the Igea-Sulcis company and their jobs in the decontamination sector, which faced the axe, will be saved.
"It was very, very hard, but we're strong and courageous. We have achieved a first result, we now hope that the regional administration respects its promises," said one of the workers.
The women's struggle means all 240 workers will benefit.
"I did it for my colleagues, for young people but first it was a battle to stand our ground: We believed in it, and we made it to the end," explained one of the protesters.
Although the battle seems to be over for now, the employees are still demanding formal confirmation of the agreement from the region who owns the company.