Russian oligarch Usmanov to return Watson's auctioned Nobel medal
Comments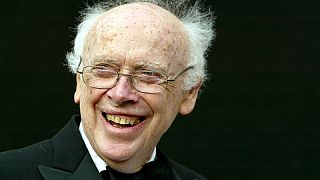 Russian oligarch Alisher Usmanov says he will give a Nobel prize medal which he bought in an auction, back to its original owner.
The billionaire said he was distressed that the scientist James Watson had been forced to sell it.
Watson was awarded the medal in 1962 for his part in the discovery of the structure of DNA. He said he had sold it so that some of the proceeds could go towards several charities and scientific research.
Usmanov bought the medal for $4.8m.(3.2 million euros)